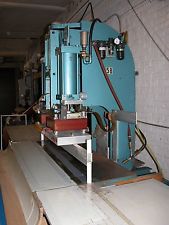 RF (Radio Frequency) Bar Welder
Another type of Vinyl Welder:
Radio Frequency (RF) welding, otherwise known as High Frequency (HF) welding or dielectric welding, is used for fusing together polar plastics, like polyvinyl chloride (PVC or Vinyl) and polyurethane (PU).
In RF welding machines, polar plastics are positioned between die platens, which act as capacitor plates and are subject to an electric field, which oscillates at a frequency of 27.12 MHz. Pressure causes the platens to close into a fixed gap and presses the materials together producing a successful bond, when combined with the RF electric field.
Did you know: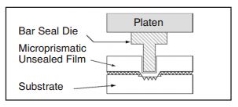 Visit our website to see our full line of products: http://www.debrovys.com/products/.
Have questions, Contact Us.
---
Celebrating 129 years in business