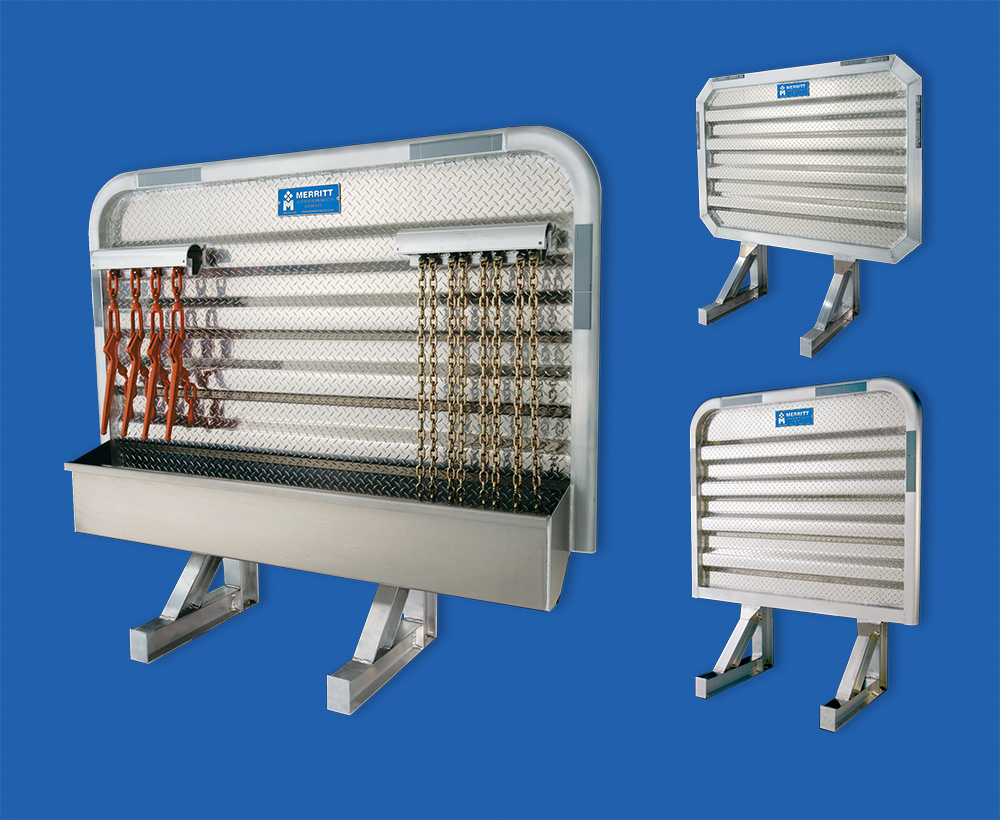 Dyna-Tube Extrusion, aerodynamic radius corner shape, high strength — low weight. Offset design to accommodate the new style exhaust systems. 4" Foot assembly provides increased trailer clearance, easier mounting and durability.
New T-Beam extrusion provides for a better weight to strength ratio, for improved load resistance. This allows Merritt to decrease T-beam profile by one inch, allowing greater swing room clearance.
5"uprights require less mounting space and give unparalleled load resistance. Seven Mounting Kits available.
Great for storage, one door, two door and full three door enclosures are available. Internal shelves and chain hangers are popular options. Keep your storage items out of the weather and out of sight.